H2 (hydrogen) projects of S-Tank
to create an eco-friendly future!
We, S-Tank Engineering, strive to conduct continuous R&D by taking the lead
in the eco-friendly energy business and developing the renewable hydrogen power generation business.
Global warming is growing severe due to the recent serious environmental pollution.
Therefore, by reducing our dependence on fossil fuels (coal, oil, etc.),
we will pave the way for the global eco-friendly energy with hydrogen energy
that does not emit pollutants.
Hydrogen Manufacturing Processproduction Process Water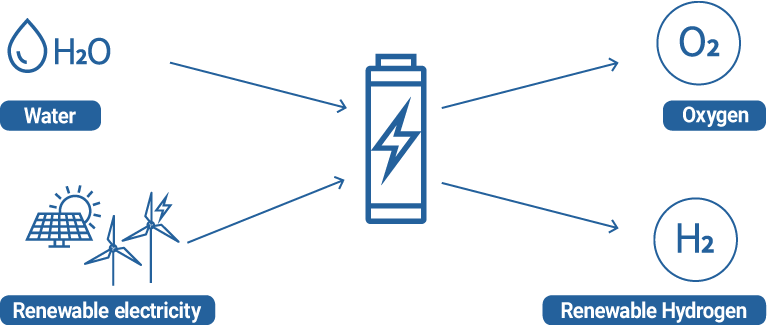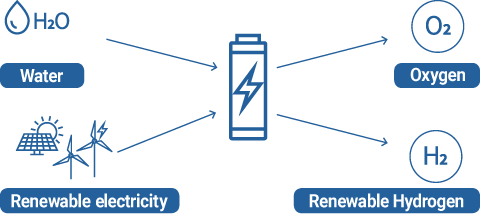 Hydrogen is obtained through water electrolysis technology that electrolyze water (H2O).
When electricity produced with renewable energy such as solar and wind power is applied to water,
it breaks down into hydrogen and oxygen, producing high purity of hydrogen.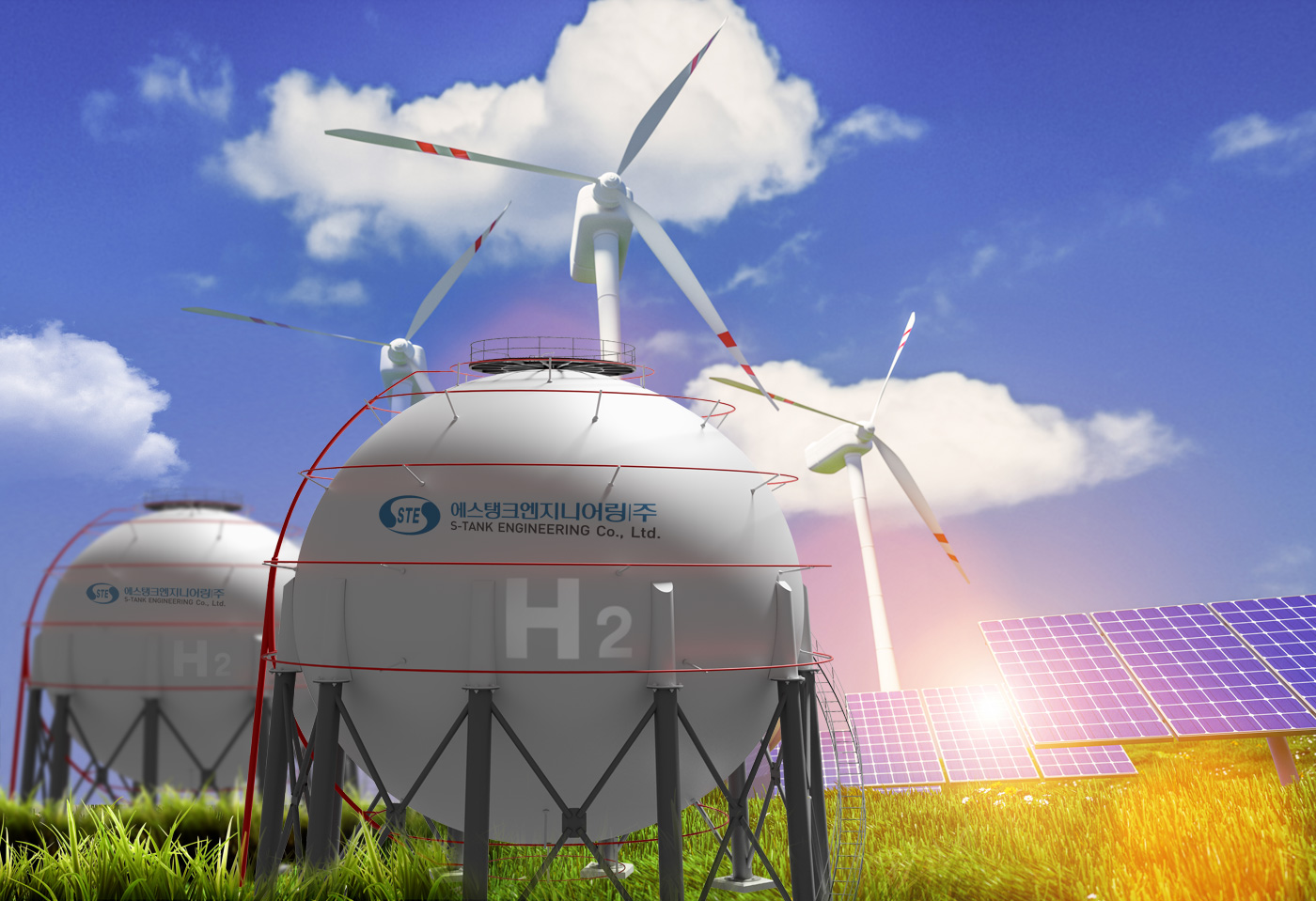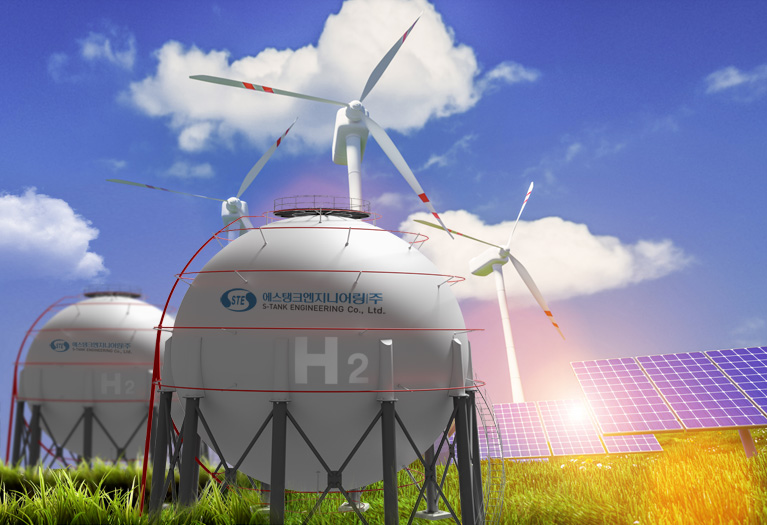 Hydrogen Utilization ProcessUtilization Process
Export

Transport

Hydrogen blending in natural
gas networks

Utilize
Hydrogen energy systems are produced, stored, and transported from various sources of energy.
Because there is plenty of water to create hydrogen, there is no constraint on the resource.